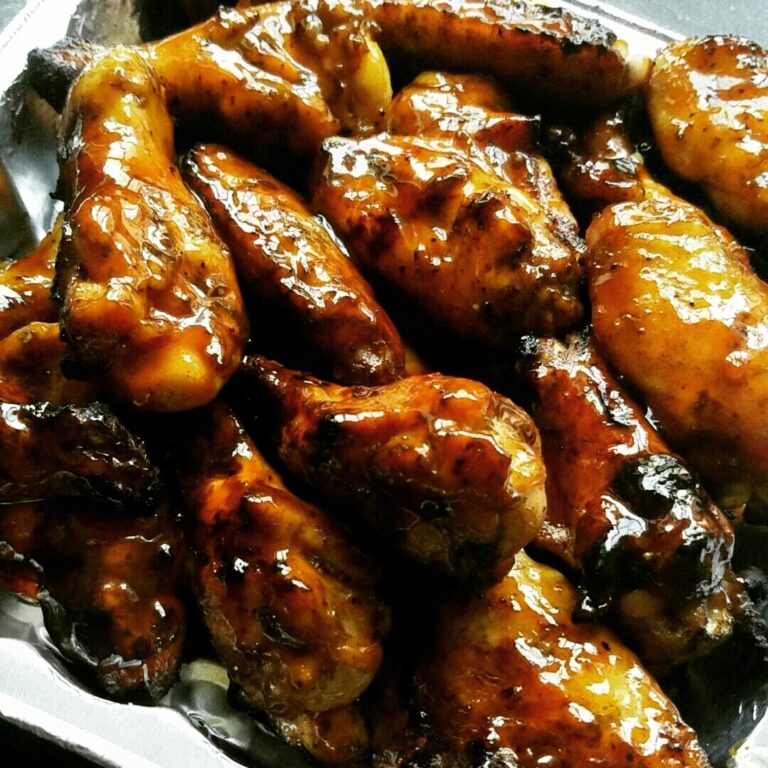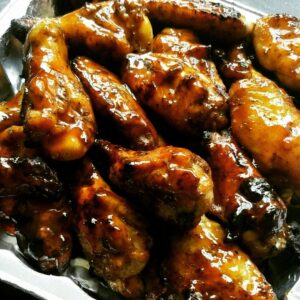 BBQ Candy Wings
Try our sweet & sticky BBQ Candy Wings for your next appetizer! Plus, follow tips to incorporate your own dry rub & BBQ sauce blend.
Equipment
Wood chips (cherry, hickory, or mesquite are recommended)
Ingredients
Dry Rub Ingredients
1

tsp

Cumin

1

tsp

Paprika

1

tsp

Onion powder

1

tsp

Red pepper

1

tsp

Cinnamon

2

tbsp

Brown sugar

1

tbsp

Garlic powder
BBQ Sauce Ingredients
2

c

Apple cider – unfiltered

.75

c

Ketchup

2

tbsp

Chef Leo BBQ Rub

1

tbsp

Worcester

.5

c

Brown Sugar

2

tbsp

Honey

2

tsp

Apple cider vinegar
Instructions
Dry run the wings with the seasonings. Let sit for at least an hour up to 24 hours.

Smoke the wings for about 2 hours by setting your grill at 250 degrees and throwing soaked wood chips on the flame. If you're using a propane grill, fill a metal pan with about 2 cups of wood chips and pour water halfway up. Place this in an open space on the grill.

(If you're using the oven) Set your oven to 250 degrees. Place the wings on a rack on a foil lined baking sheet and cook on the second from the top oven shelf for 2 hours and 30 minutes.

While these cook heat a pot to medium low and combine the BBQ sauce ingredients. Stir and simmer until the sauce thickens.

Once the time has been reached for the oven or the grill, pull out your sings and baste them with your BBQ sauce.

If you're using a grill, bring the heat up to medium high. If you're using an oven, turn it to broil. Place the sauced wings back in the heat source for 5 minutes. Pull them out and re-baste them.

Repeat the sauce and broil method until wings are slightly charred and very sticky.

Re-toss in whatever BBQ sauce you have left and enjoy!